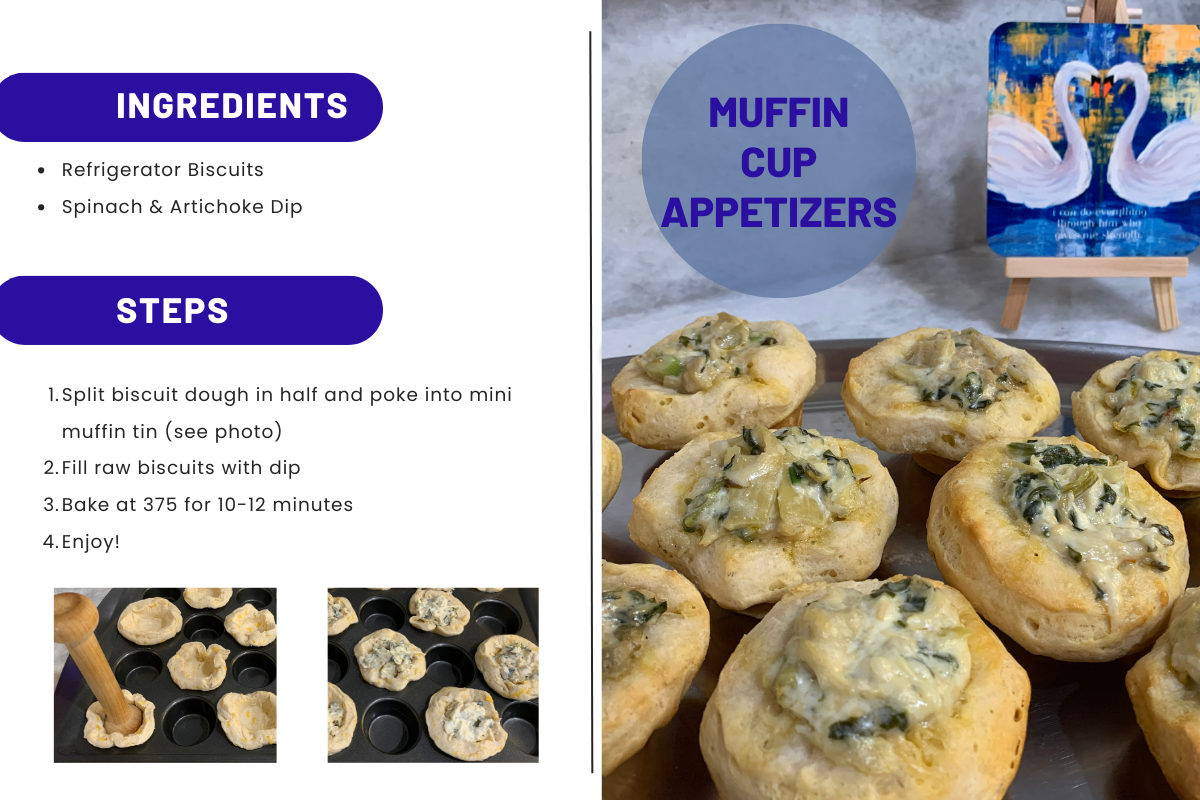 Ya'all, these are the BEST! So quick and easy! I used to make my own homemade spinach dip, but Publix has such good premade dip in their deli, I decided why bother with homemade? 
Keep a tube of refrigerator biscuits and some filling in your fridge, and you're ready for unexpected guests any time! Options are limited only by your imagination. These would be great with Buffalo chicken dip, or how about the filling for Philly cheese steak sandwiches? The options are endless!
Personally, I love these when Danny isn't home for dinner - quick and easy, and lots of leftovers for lunch! The leftovers heat up great - loosely wrap in foil and heat at 350 for ten minutes. Yum!