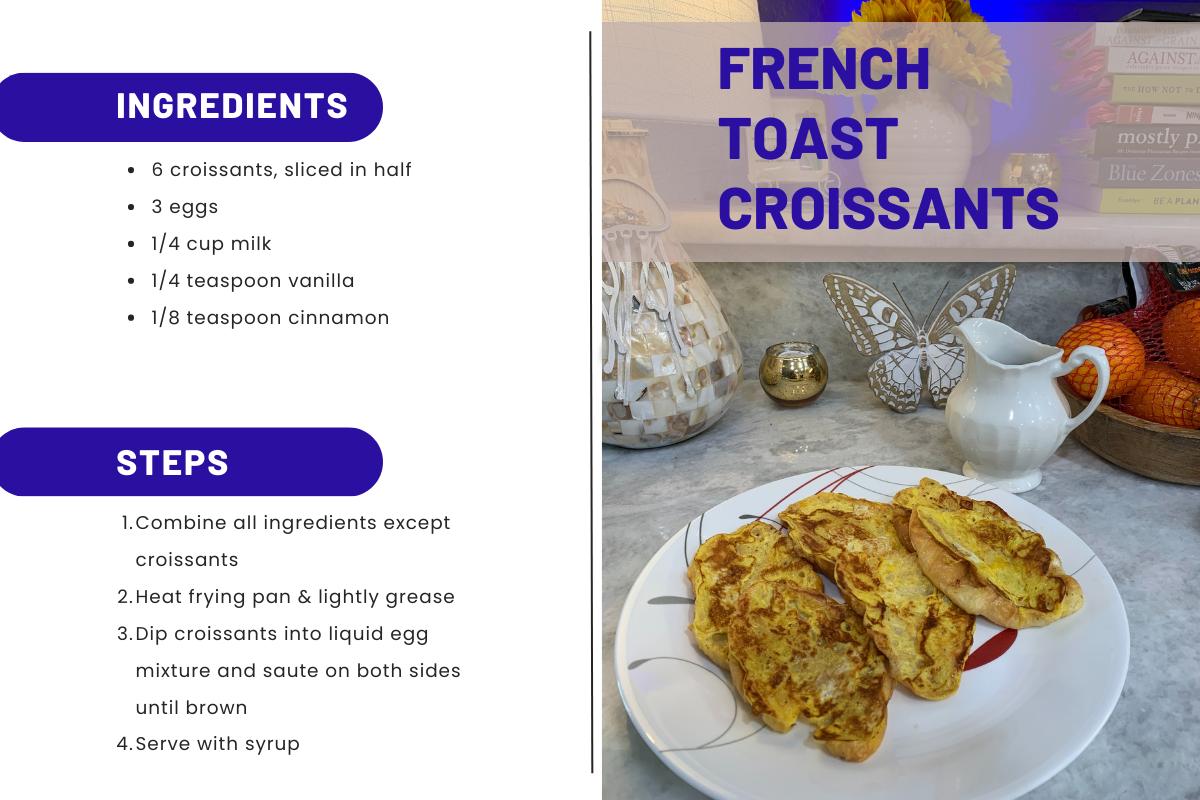 Have you ever noticed how certain foods can trigger vivid memories? Much like what happens when you hear the familiar strains of a song, food can transport you back to another place in time.
I first encountered the decadent delight of croissant-based French toast in the early 2000s. At the time, I was managing a law firm in Albany, New York. Every year, one of the partners and his wife would host a gathering as part of the firm's annual outing. Their home was nestled near the Saratoga Racetrack and featured a spacious, wraparound porch. The breakfast they laid out was unparalleled, and it was there that I had my first taste of these extraordinary French toast croissants.
Today, after enduring two weeks of Covid and still not fully recovered, I mustered the energy to recreate this dish. It was the first thing that genuinely appealed to my taste buds in weeks. But what truly elevated the experience was the flood of memories it brought back. Suddenly, I was back on Ken's expansive porch, relishing the sense of community that comes with a team of seasoned professionals who've shared years of working together. I may no longer be a part of that life with those people, but I can revisit them fondly as I savor a meal that transports me to another time and setting.