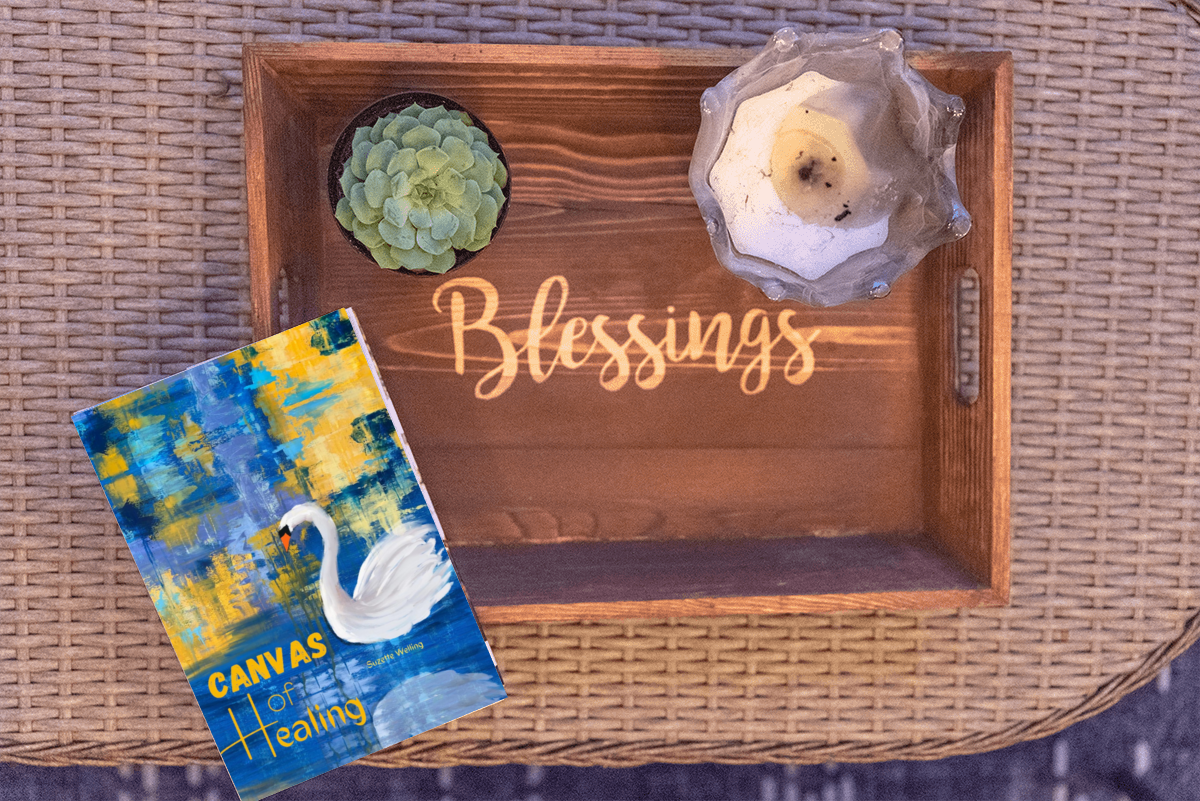 Women's Fiction: Canvas of Healing Coming Soon!
Suzette's new book is coming soon! To learn about advanced reader copies, email Suzette at suzettewellingdesign@gmail.com.
In "Canvas of Healing," we follow Megan, a woman who seemingly has it all, who is reeling from the sudden death of her husband, Blake, and the shocking revelation of his double life. Seeking solace in Sandestin, the place they once shared happy memories, Megan meets Sam, a man with his own secrets. As Megan's friendship with Sam deepens, she realizes that there's more to him than meets the eye. This friendship is interrupted, however, as she unexpectedly stumbles upon Blake's other wife, Tabitha. Determined to uncover the truth and protect her assets, Megan's focus becomes infiltrating Tabitha's world.
As she navigates her way through her new reality, Megan meets Norma, a warm-hearted artist who inspires her to attend painting classes. Through her weekly attendance, she forges unexpected connections with a group of wise, kind-hearted women who guide and inspire her. As Megan learns to paint and finds solace in her new friends' words and actions, she begins to tear down the walls she's built around her heart, allowing her to become more vulnerable, authentic, and in touch with her true self. Meanwhile, Norma's wisdom and guidance help Megan confront her complicated emotions and embrace forgiveness.
During therapy sessions Megan unwillingly attends due to pressure from her friends, Megan uncovers repressed memories of childhood abuse, forcing her to confront the darkness of her past. As she grapples with these revelations, Megan turns to The Choice by Dr. Edith Eger, and the wisdom shared on many episodes of Oprah's SuperSoul Sunday.
The canvas of Megan's future is made beautiful by the combination of light and darkness Megan experiences on this journey. This poignant and moving novel explores the themes of love, loss, and the power of human connections as Megan reevaluates her past choices and learns to embrace her present. As she finds her path back to the light, she realizes that real strength comes from the ability to accept life's storms and grow through the challenges they bring. "Canvas of Healing" is a heartfelt tale of resilience, hope, and the extraordinary beauty of life's simplest moments.